The way to bypass iCloud Activation on iOS Devices
When you purchase or reset an iOS device like iPhone or even iPad, the exact first thing you will need to do would be to trigger the device with your iCloud account. In case you've bought an iOS device and it is still locked, then you won't have the ability to use or run it till you unlock your device. Superior thing is that you just can bypass iCloud activation of your device using icloud unlock . It's possible to skip iCloud activation in your iPad or even iPhone by following these measures correctly as mentioned on here.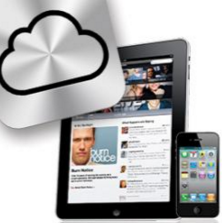 Step 1: Start Over.When you have not unlocked your activation nevertheless in your own iOS device, you'll be displayed "Activation Lock" display on your own device with 'Apple ID' and 'Password' fields. Tap the Home button on the device. You will notice a choice of "Start Over" around the underside pop up. Harness it.
Step 2: Select Language.Tapping about "Start Over" will attract the record of languages around the monitor. Harness the language of the preference. For example, Harness on "English".
Step 3: Select Region.After choosing your preferred language, you'll be redirected to another page. This page provides you the record of the Nations and Areas. Tap in your nation. As an example, click on "United States".
Step 4: Pick a Wi-Fi network.You will have to select your Wi-Fi system. You will notice a choice of "I" in the ideal corner of the Wi-Fi network, that's the icon to find out more. Harness it.
If you do not find the icon, then press the Home button, then it is going to demonstrate the choice of "Additional Wi-Fi settings". Tap on such alternative.