First things first we want some type of first material to assemble the plastic. Most firms realize that using recycled or floor up plastic isn't just easier, but also safer for the environment. The bottom up plastic is known as plastic resin, or pellets. The pellets then must be fed to some type of hopper. There are lots of varieties of hoppers, the two chief kinds being covered and found hoppers. Quite self-explanatory, the spacious hoppers are available and the closed hoppers are, well, closed.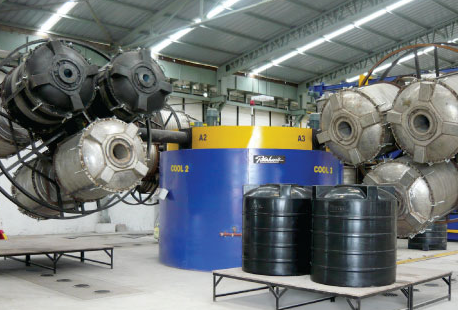 Crushing The Pellets!
The next step from the
Rotational Molding
procedure is converting the raw plastic pellets to a more usable form. This is normally accomplished by feeding the beans into a cone. An electrical motor feeds up the pellets through the bottoms of a device known as an auger. The auger may include a reciprocating screw to help in the feeding procedure. These devices crush down the plastic so it is a lot easier to become liquefied.
Increasing The Temperature!
This is most likely the most enjoyable step of all of them. Melt the plastic! The melting temperature differs for various kinds of plastic. High density polyethylene, such as has a melting temperature of 266 degrees Fahrenheit (130 Celsius)! That'll give ya a gnarly wake!
Molding!
This is where the magic happens. The plastic is injected into a mould in certain form. Now you see how it receives the namesake. Most modern plastic molds are made from tough chromium-steel. These molds are enormous! However, also very exact… down to the nearest hundredth of a millimeter in reality. The following step in the approach is the home phase. This stage essentially includes looking at te mould and making certain that all of the voids are filled. Failure to obey this step could cause a distorted or faulty finished product. The warmth is then brought down so that the liquefied plastic may liquefy.